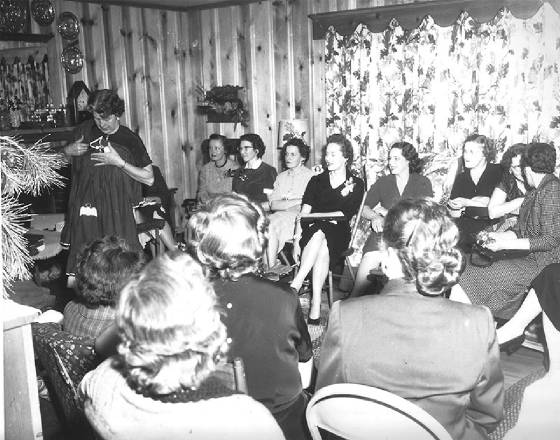 United Methodist Women
150 years of faith, hope and love in action
By Kelly Bledsoe
kellybledsoe@triad.rr.com
On March 23, 2019 women all over the country will celebrate the 150 Birthday of United Methodist Women. The organized unit of United Methodist Women is a community of women whose purpose is to know God and to experience freedom as whole persons through Jesus Christ; to develop a creative, supportive fellowship and to expand concepts of mission through participation in the global ministries of the church.

The group was organized in March of 1869 in Boston Massachusetts when Clementine Butler and Lois Parker informed six women members of the Methodist Episcopal Church about the desperate health care and educational needs of women in India. Their Call to Action raised funds to send Isabella Thoburn, a teacher, and Clara Swain, a doctor, to India and thus UMW was formed and has continued to serve communities providing faith, hope and love in action.

October 27,1968, sixty six local women became charter members of the Woman's Society of Christian Service at Central United Methodist Church in Denton NC. The charter members include: Edith Johnson, Nona Mitchell, Josephine Snider, Sadie Little, Ruth Garner, Grace Morris, Sadie Elam, Louise Crouse, France Morris, Clyde Floyd, Frances Crouse, Jo Hill, Nannie Sexton, Effie G. Hamilton, Gertrude Johnson, Julia H. Hargate, Sadie Battle, Jessica Hedrick, Mattie Johnson, Lillian Sexton, Louise Rogers, Lillie Hill, Jerrie Lomax, Hilda Cranford, Betty Morris, Polly Sexton, Pearl Snider, Edna Davis, Ruth Carter, Edith Cameron, Lottie Gooch, Ellawese Pearce, Eugenia Morris, Susie Kearns, JoAnne Harrold, Vivian Davis, Nancy Sexton, Ruth Hill, Billy Ann Terrell, Willie Taylor, Ruth Morris, Sallie Sexton, Meda Surratt, Mabel Badgett, Mrs. WG Johnson, Viola Risinger, Zettie Tucker, Shirley Terrell, Rose Surratt, Becky Tanner, Diza Morris, Polly Craven, Joansie Futrell, Fannie Mae Efird, Eunice Carter, Tennie Lee Morris, Eleanor Tillotson, Susie Futrell, C. Pauline Lomax, Arlene Sturdivant, Phyllis Starr, Shelby Futrell, Blanch Johnson, Ann Garner, Florence Crotts, and Betty Robbins.

Their service to missions at home and abroad has continued over 50 years and these women along with current members continue to support local blood drives, provide desserts for Open Hands Ministry, support Various Food Pantries, volunteer at SDFRC, donate to churches in need, donate to American Children's Home, donate to the local Backpack Program, provide socks and shoes for Denton Elementary as well as make mats for homeless people from bags. The group meets the 1st Tuesday of each month in the UMW room or at individual homes.

On March 23 starting at 11:00am Central UMW invite the community to join them as they celebrate 150 years of faith, hope, service and love in action. Guest speaker will be Cindy Kinley Ramierez, and the festivities will include the annual March "White Elephant" sale. Funds will be used for mission projects. The event will take place at Central United Methodist Church.

Pictured above is Annie Lee Morris, auctioneer for the "White Elephant" sale in 1955.
---
Tour de Kale 2019

Help us celebrate the 20th year of Tour de Kale. The Kickoff Event this year will be a Cruise In/Car Show on April 13, 2019. The time will be 10:00 am until 2:00 pm. It will be located at The old Classic Restaurant parking lot. Food will be available. The entry fee is by donation.

Checks should be made to TDK. This is a tax deductible donation. For more information contact info@tourdekale.com or call 336-313-9544.

Tour de Kale has chosen Randy Chappell as the beneficiary this year. Randy is a 64 year old man who has lived in Denton all his life. He has been a truck driver for CT Durham Trucking for 11 years. Before that he worked for Hedrick Brothers Lumber and David Harris.

About 10 years ago, Randy was diagnosed with prostate cancer. It is now in his liver and bones. He has had treatments on and off for several years while continuing to try to work. In December of 2018, Randy developed a blood infection from coming in contact with acid at work. He was hospitalized at Duke Hospital on December 23 through part of January with the blood infection and then back in the hospital on February 1.

The doctors have had to discontinue his chemo for 3-6 months because of the infection. He is no longer able to work due to the infection and the cancer. He has made numerous trips to Duke Hospital and continues to do so.

Randy has 2 children, Brett Chappell, who is currently attending Greensboro Bible College and Alyssa, who works at a nursing home. He also has 3 grandchildren, Austin who is 19, Haley who is 15 and Gabby who is 13.

Randy is well known for his BBQ. He has cooked for many events such as wedding, celebrations and many, many fundraisers. He has helped countless people in the surrounding area and in other states. He has been in charge of the BBQ at the Tour de Kale for the last 20 years. Now is your chance to help him.

"Let your light shine before men, that they may see your good works, and glorify your Father which is in heaven." Matthew 5:16 Xiv