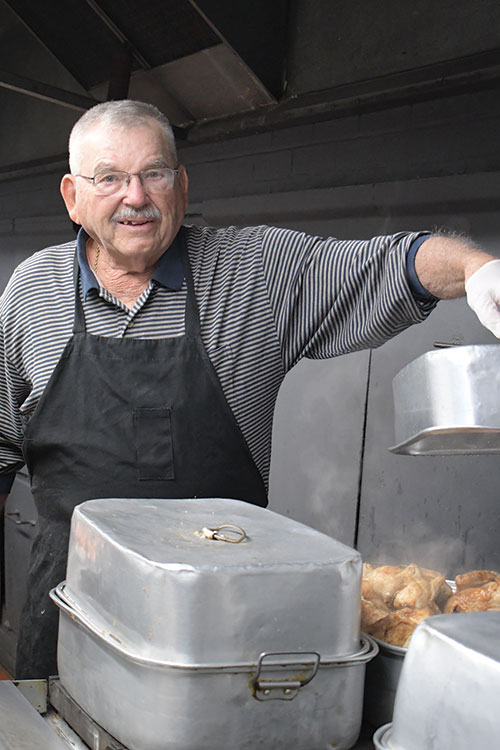 Troutman's Bar-B-Que celebrates 50 years of cooking
By Kelly Bledsoe
kellybledsoe@triad.rr.com
Anyone who has lived, worked or driven through Denton has most likely caught a whiff of pork being cooked over a wood fire. That smell comes from Troutman's Bar-B-Que who, at the end of this month, will celebrate their 50th year of serving up food to Southern Davidson County.

Jimmy "Peewee" Troutman began cooking Bar-B-Que in 1959 at Tarlton's Bar-B-Que in Lexington. Ten years later he opened up the first location of Troutman's on Old Hwy 109. He and his brother Kenneth were in business together for a period of time before separating ways. Jimmy built the current location of Troutman's in 1975 and has been cooking Bar-B-Que and chicken ever since.

Jimmy credits his success to his wonderful family and exceptional employees. He has been blessed with good health and the ability to work. He thanks God for his many blessings and successes and is thankful to live in such a supportive and giving community. It is a real testament to hard work and the loyalty of family and friends for a business to thrive for 50 years.

Jimmy is grateful to his loyal customers who have graced his restaurant over the many years. He says, "It is because of my dependable and special customers I have been able to stay in business all these year." His customers not only keep the family business going, but they have become lifelong friends.

The doors to Troutman's have been welcoming smoked meat lovers for 50 years and Jimmy expects his family will be serving Bar-B-Que for 50 more. Troutman's is located at 18466 S. NC Hwy 109. They are open for business 8am-9pm Mon-Sat with curb service available.
So, the next time you head down 109 South and catch a whiff of that delicious wood fired pork, hit the brakes, turn in, take a load off, and enjoy the fellowship and good food of a Denton icon…Troutman's Bar-B-Que!
---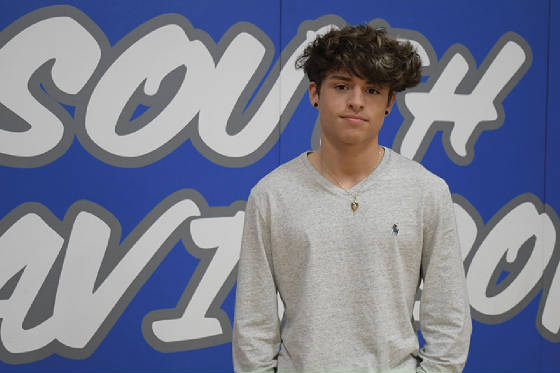 Freeze Takes 3rd at State
Championship

Timmy Freeze competed in the 1A East Regionals February 8-9, 2018. Timmy, a first year sophomore wrestler at South Davidson High School finished with a record of 25-16. He placed 2nd in the region at the 120lb division and advanced to the State Tournament held this past weekend in Greensboro.

Freeze has been working hard for his chance at a state title. Timmy admits that his season started out a bit slower than he hoped but then he got in his groove and there has been no turning back. Timmy practices everyday and also trains with Zane Hepler in Thomasville.
All this training paid off as Freeze took third place in the state 1A Championship.

Freeze, wrestling at 120 pounds faced McClay Phillips (Cherokee) in the quarterfinals and fell by pin (0:09). In the semifinals Dylan Lowery (Mitchell) defeated Freeze by pin (1:01). In the Cons. Semis - Timothy Freeze pinned Jaquavius Caraway (South Stanly) (0:39). Finally in the 3rd Place Match it was Timothy Freeze over McClay Phillips (Cherokee) (Fall 1:20).

Congratulations to Timmy on his outstanding accomplishment. We look forward to his wrestling future and that of the entire Wildcat Wrestling team!