,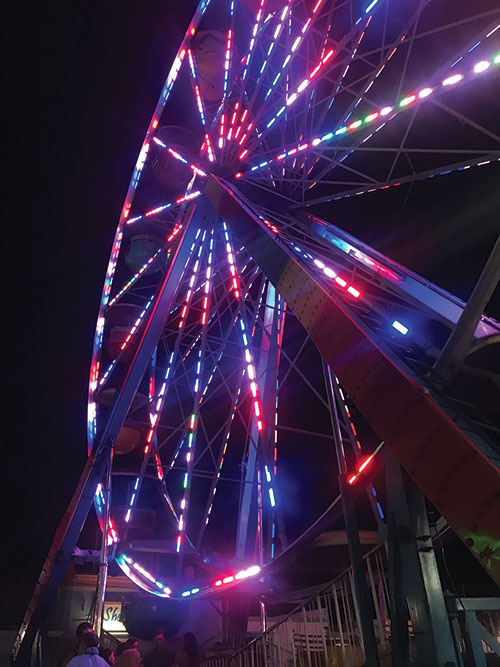 The Last Ride...
Before Hurricane Florence devastaed the Carolina coast I took one last ride on the ferris wheel at Carolina Beach. Hopefully it was just the last ride of the season. Prayers and blessings to all who have been affected by this storm.
---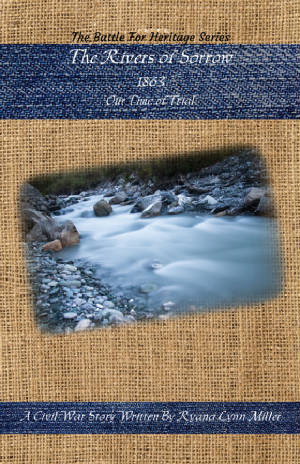 Ryana Miller Publishes Book Three
By Kelly Bledsoe
kellybledose@triad.rr.com
Ryana Miller will once again be author for the month at the Denton Public Library presenting her third book in the Battle for Heritage Series, The River of Sorrow-1863-Out Time of Trial. Ryana lives here in Denton and she will be at the library Thursday night, September 27th at 6:30pm.

The Rivers of Sorrow continues the story of the Mason family and their friends as the War Between the States continues into its third year. The story focuses on the battles of Chancellorsville, Gettysburg, and Chickamauga while informing the reader of what the author has labeled "Chicago's best-kept secret." Life is filled with trials that will make or break them. Join the Mason family as the war continues to rage around them, threatening at any time to take a dear one from them. War can bring out the best and worst in people, and when nerves are strained to the breaking point, will they be able to do what they know is right? And if they fail, will they wallow in defeat or arise the victor over their circumstances?

Ryana Lynn Miller has a unique way of blending her love for history with her love for the Savior. Her continued research is fueled by her desire for truth and details. Her main concern, both historically and Biblically, is to show the past to the present to secure the future.

Books will be available for purchase for $14.00. She will have here other books in the series available for purchase as well. For more information visit Ryana's website www.lifeofheritage.com.