,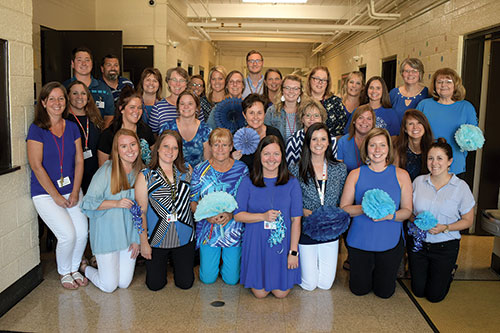 Denton pays tribute to those who served in Veterans Day Observance
By Kelly Bledsoe
kellybledsoe@triad.rr.com
A gathering in Harrison Park Saturday offered an opportunity to mark Veterans Day and pay tribute to the years of service across all branches of the military by members of the Denton Community. The Town of Denton Parks and Recreation organized the event where veterans and their families enjoyed Americana tunes of Nu-Blu as well as a special ceremony presentation from National Quilts of Valor Foundation. Parks and Recreation Chairman Tina Lanier said, "It was heartwarming to witness three veterans receiving quilts of valor and the love of country was evident as the quilts were wrapped around each of them."

In addition, the crowd recognized the family of Judge Hiram Ward for his service and local commitment to the community with town Attorney Paul Mitchell presenting a dedication plaque for the Pavillion Clocktower, given in his memory.

Veterans were recognized for their years of service, giving friends and family members the opportunity to say thank you to those who served. Lanier further comments, "We are fortunate to have many veterans call Denton home, so this was our salute to all of them for their service and sacrifices they made for the freedoms we have today." Veterans in attendance served during World War II, Korea, Vietnam and the Gulf wars, with some serving for a few years and others serving for decades.

Despite the cool temperature the Town of Denton Parks and Recreation board members appreciate everyone who came out to support the event noting that despite the cool weather everyone in attendance clearly felt a sense of warmth in their hearts.

A Classic Car Show sponsored by the Lineberry United Methodist Church was also organized to honor our veterans, while Town Commissioner Barbara Hogan organized a Veterans dinner at Larry Furr present Southern Theater and Event Center. Sixty-five people attended the dinner sharing stories and experiences with fellow Veterans. Hogan has organized the annual event for the past 13 years and says, "I am just happy I can do this, and I want to thank everyone who helped sponsor the event including, Larry Furr, Scotty Morris, Larry Ward, Genie Russell, Donna Powers and Watermelon Queens Alli Varner and Zoe Anderson."

Our veterans are ordinary people, and yet at the same time, they are extraordinary people who gave up some of the most vital years of their lives to serve this country, on behalf of the entire Denton community, Thank you for your service! More photos on etc
---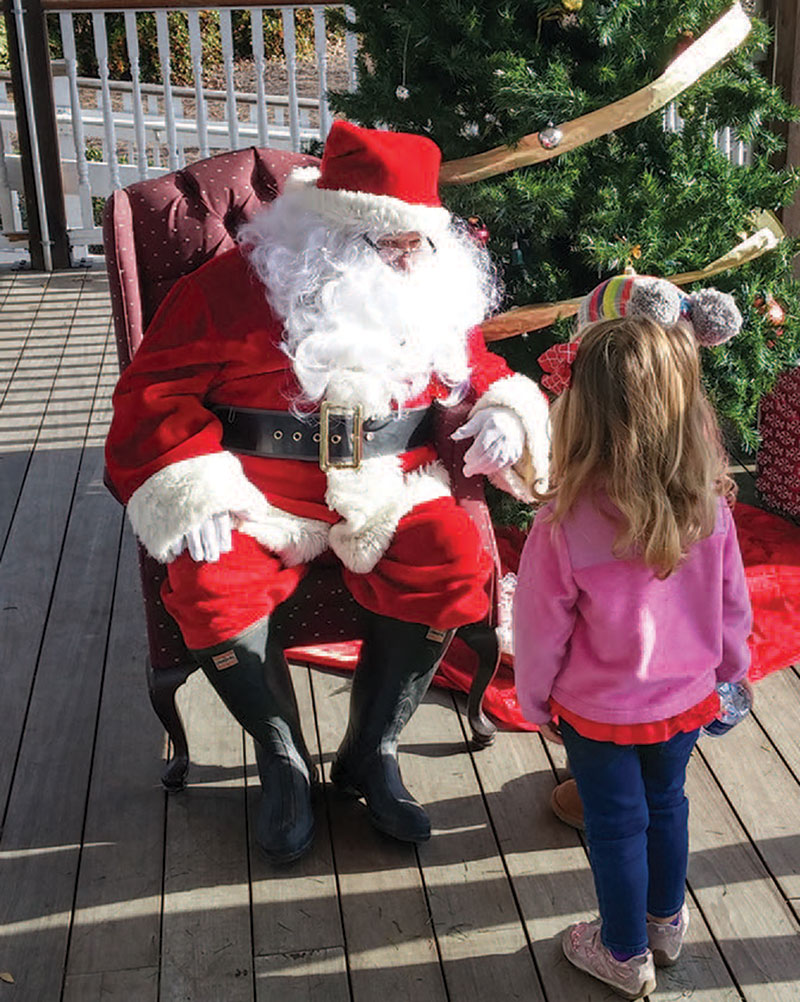 Hometown Christmas Celebration

The Town of Denton Parks and Recreation invites you and your family to attend the Denton Christmas Parade and Hometown Christmas Celebration in downtown Denton and Harrison Park Saturday, December 1 from 10am-until. FREE activities will include face painting, hot chocolate and cookies, and Santa pictures from 10-12. Graceful Dance Academy will perform at 10:15, and Christmas Caroling Sing-A-long will take place at 10:30.

Vendors can set up in Harrison Park at no charge during this event The Park is open for any craftsmen and artists wishing to sell their art. Spaces are available on a first come first serve basis. There will also be baked goods for sale. Call the Town of Denton 336-859-4231 for more information.

Back by popular demand, historic FREE carriage rides will run from 10:00am-1:00pm through the streets of Denton. Heritage Carriage out of Winston Salem will provide this service compliments of the Town of Denton Parks and Recreation.

Again this year take advantage of Santa's Workshop, where you can take pictures and talk to Santa at no charge, so be sure to bring your camera.
Harrison Park will also be a drop off location for Toys 4 Town. Please bring new toys to the park. These will be presented to Project Santa for Christmas Eve delivery.

Tables will be set up for pet donations and canned food donations, which will be delivered to the Family Resource Center.

Make sure to visit all our local businesses to check out their holiday specials. It helps us all when we SHOP LOCAL!

Mark your calendars now and make plans to attend the 2018 Denton Christmas Parade and Hometown Christmas Celebration.