Numerous events are on tap for Saturday, December 2, surrounding the Denton Christmas Parade
Numerous events are on tap for Saturday, December 2, surrounding the Denton Christmas Parade at 12 Noon.
Davidson Medical Ministries will be kicking off major fundraising for the 13th Annual Charity Tractor Ride at Denton FarmPark, which will be held Monday, July 1, 2024.

Bluegrass, Burgers, and Baked Goods will be featured at the Denton Masonic Lodge on South Main Street at the corner of Peacock Ave. prior to the Christmas Parade. The morning will start with hot cider and coffee at 10 am followed by bluegrass with Mike and Friends the Lodge front porch from 11 am to 1 pm.

Also starting at 11 am a cookout will serve one hamburger or two hot dogs with chips, canned soda, and dessert for $8 a plate. Whole cakes and other desserts will also be available for sale.

Additionally raffle tickets will be on sale for a Miller acoustic guitar signed by bluegrass musician Dewey Brown and Xfinity race series driver Jeb Burton IV. Tickets are $5 each or five tickets for $20. Drawing for the guitar will be Saturday night at 7 pm at the Christmas Train bluegrass performance at the Music Hall.

Dewey Brown is a well-know bluegrass performer having played fiddle for 11 years with Dr. Ralph Stanley. Brown and his wife Leslie own and operate Liberty Showcase in Liberty.

Jeb Burton IV won the 2023 Ag-Pro Xfinity race at Talladega Superspeedway and is the son of NASCAR driver Ward Burton and nephew of Jeff Burton. He started racing shortly after his 16th birthday at South Boston Speedway, where his father and uncle started their careers.

Davidson Medical Ministries and DC Connect have been chosen as the beneficiaries of this year's Tractor Ride.
Sponsorships are being solicited to benefit DMM, which supports the uninsured and under-insured in Davidson County through Kintegra Health Clinics in Lexington and Thomasville and with plans to provide a Mobile Medical Unit in underserved areas of the county starting in January. DC Connect is affiliated with DMM, a cooperative effort of over 40 agencies in Davidson County, providing a gateway to services available. Among the service partners are Davidson County Health Department and DSS, Home Solutions of Davidson County, Hospice of Davidson County, the ARC of DC, Habitat for Humanity Lexington, Meals on Wheels, Goodwill Career Connections, Pastor's Pantry, and many others. DC Connect provides a gateway to these and other agencies to get the help people need.
undefined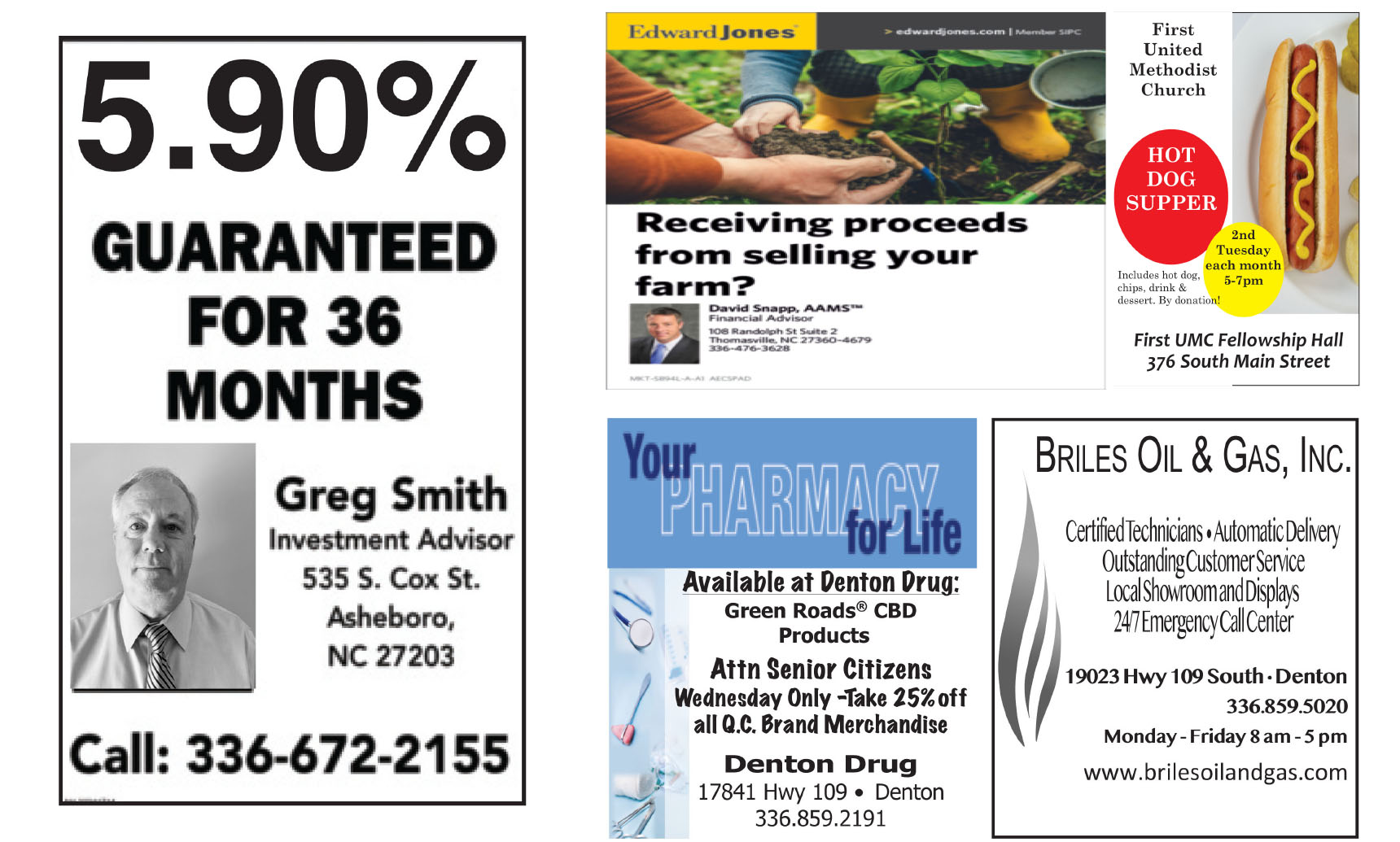 undefined