FROM  THE OFFICE OF  STEVE JARVIS


Dear Friends,

We are almost at the midpoint of our session, and we are still hard at work making changes that help NC citizens. Here is a summary of the 3rd week of March at the General Assembly.

NC's budget remains at the top of the news this week. Governor Cooper has released his version of the budget and the House is currently laboring over the General Assembly's rendition. The Senate has been continuing to research and accumulate information to support their budgetary measures when their turn with the budget comes up. Speaker Pro Tem, Senator Berger, has issued a statement summarizing the Governor's package, as well as Speaker of the House, Representative Tim Moore.

Medicaid Expansion is one step closer to being a reality for North Carolinians. In a historic vote this week, the Senate approved HB 76. As I mentioned in last week's newsletter, this bill has been constructed and debated in the General Assembly for over 10 years, and this version could be finalized this session and become law if it can be incorporated into this year's budget. Some tweaks have been made that will address the issue of Certificate of Needs mandates, which has also been a challenge through the years to revise.

In other news, the NC Supreme Court is being challenged again on redistricting issues. The court met on two days this past week to determine the outcome of state Senate maps and the use of photo ID's for voting. An announcement on the rulings could shape statewide elections and importantly, impact upcoming presidential elections.

The NC Attorney General's Office has issued a Consumer Alert in regards to employee scams. There has been a rise in reports of job seekers being taken advantage of. Fake job opportunities are being posted in order to gain access to personal information or to take money with promises of employment.

The NC Department of Information Technology is promoting a national cybersecurity program aimed at high school students. NC has over 1300 students that are currently participating in Cyberstart. This free program consists of cybersecurity-related puzzles and explores code breaking, programming, networking and digital forensics. Many NC students have earned scholarships to help them pursue high-demand careers in cybersecurity. There is still time to register if this is an avenue your student wants to consider.

At the local level, Davidson County recently announced the purchase of a manufacturing company by a foreign investor. Elizabeth Carbide Die company has been in business over 50 years, and was bought by Daido Steel, based in Japan. The new company will now be called Lexington Steel Company and it will retain all of the employees in the turnover.

Another highlight of the news from Davidson County, the organization NCCARE360 is recognizing Leslie Craver for her outstanding service as a social worker. Leslie consistently goes above and beyond as she serves older and impaired adults. Read more about her stellar accomplishments and the way NCCARE360 works to help those in need in our state.

Happy 100th birthday to Ms. Lottie Everlana Garrett in Davie County! What a momentous milestone she has achieved and I wish her family has many more days together with her.

There are a variety of events occurring this weekend around Lexington and Davie County. Get out into our community to see how we are thriving!

The Davie County High School is hosting the Spring Fling Auto Show this Saturday at Registrants will include cars, trucks, tractors and bikes. Food trucks will be present so you can get a great meal and the Kid's Zone will be fun for playtime while you visit.

I am eagerly looking forward to the upcoming Easter parade in Welcome. I enjoy taking part in this tradition and I hope to see many of you as I travel along the parade route on Saturday, March 25th!

If you have concerns, or questions, you can reply to this newsletter, email, or call my office at (919) 733-5743.

I also take time each day to personally call citizens in our district to listen to their concerns. Thank you for giving me the opportunity to serve you!
undefined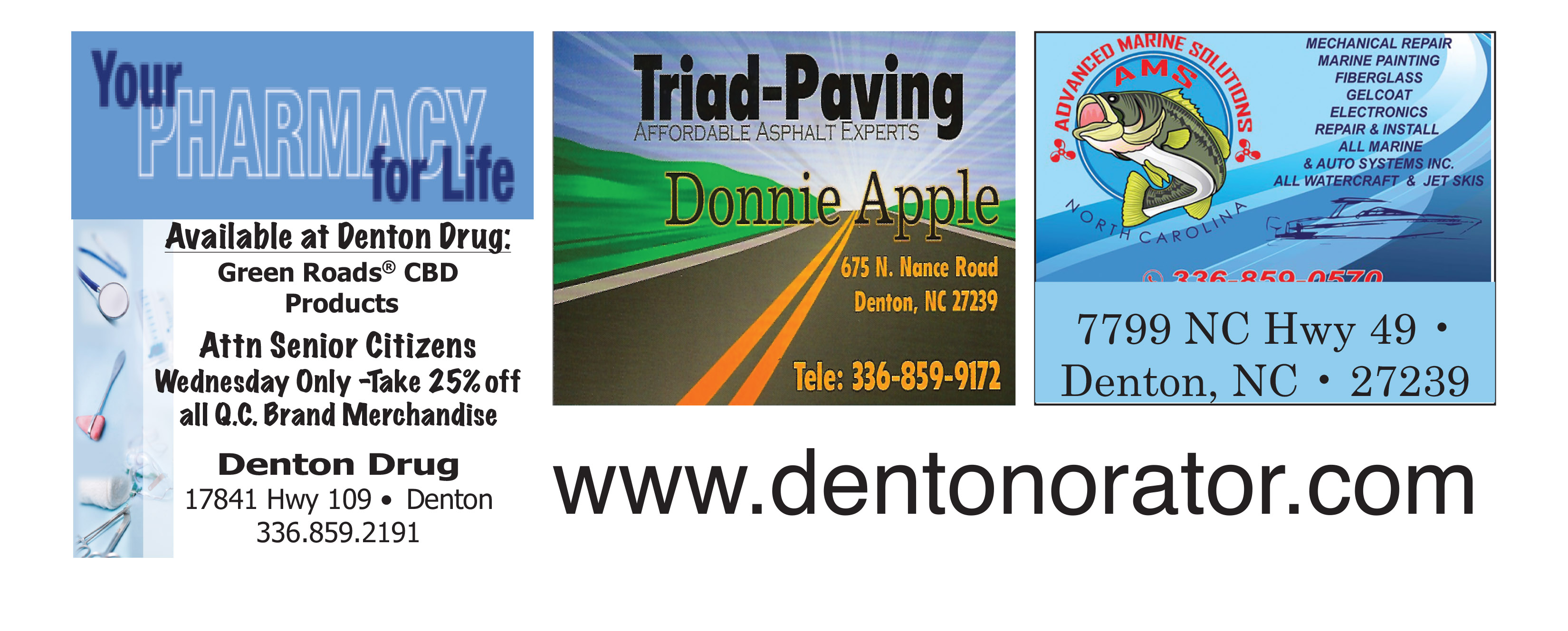 undefined