Denton Antiques Festival Returns

By Kelly Bledsoe
kellybledsoe@triad.rr.com

The Denton Antiques Festival will once again roll into town July 1st - 5th, 2021 as people flock to our small community, for the annual Antiques Festival. This is a unique shopping extravaganza that compliments the annual Southeast Old Threshers' Reunion, held at the Denton FarmPark. Spaces are available for a minimal fee, 10x20 $10 and 20x20 just $20. Interested vendors should contact Town Hall at 336-859-4231 or visit the town website to download an application, https://www.townofdenton.com.

This event is an antique lover's paradise. Each year the festival attracts a vast crowd into the community and this year more than 50 vendors will descend upon Harrison Park and a half-mile stretch of downtown Denton for roughly a week providing residents and visitors alike a memorable shopping/collecting experience.

Vendors will set up shop in the park, the farmers market and along N. Main and Salisbury St. creating a plethora of incredibly creative displays. There is no telling what you may find and every day provides a new treasure hunting adventure. Unsurprisingly given the number of dealers, the variety of items is staggering: pottery, old bottles, rifles, jewelry, cash registers, signs, license plates, glassware, china and cutlery, glassware, toys, and furniture from various eras. And that's a mere sliver of the offerings.

The atmosphere is laid back with vendors swapping stories, playing music and taking time to visit with customers. For more information or to secure your space, you may contact the Town of Denton at 336-859-4231.
You just never know what you might find and whom you might run into. So make sure you stop by and let the adventure begin!
undefined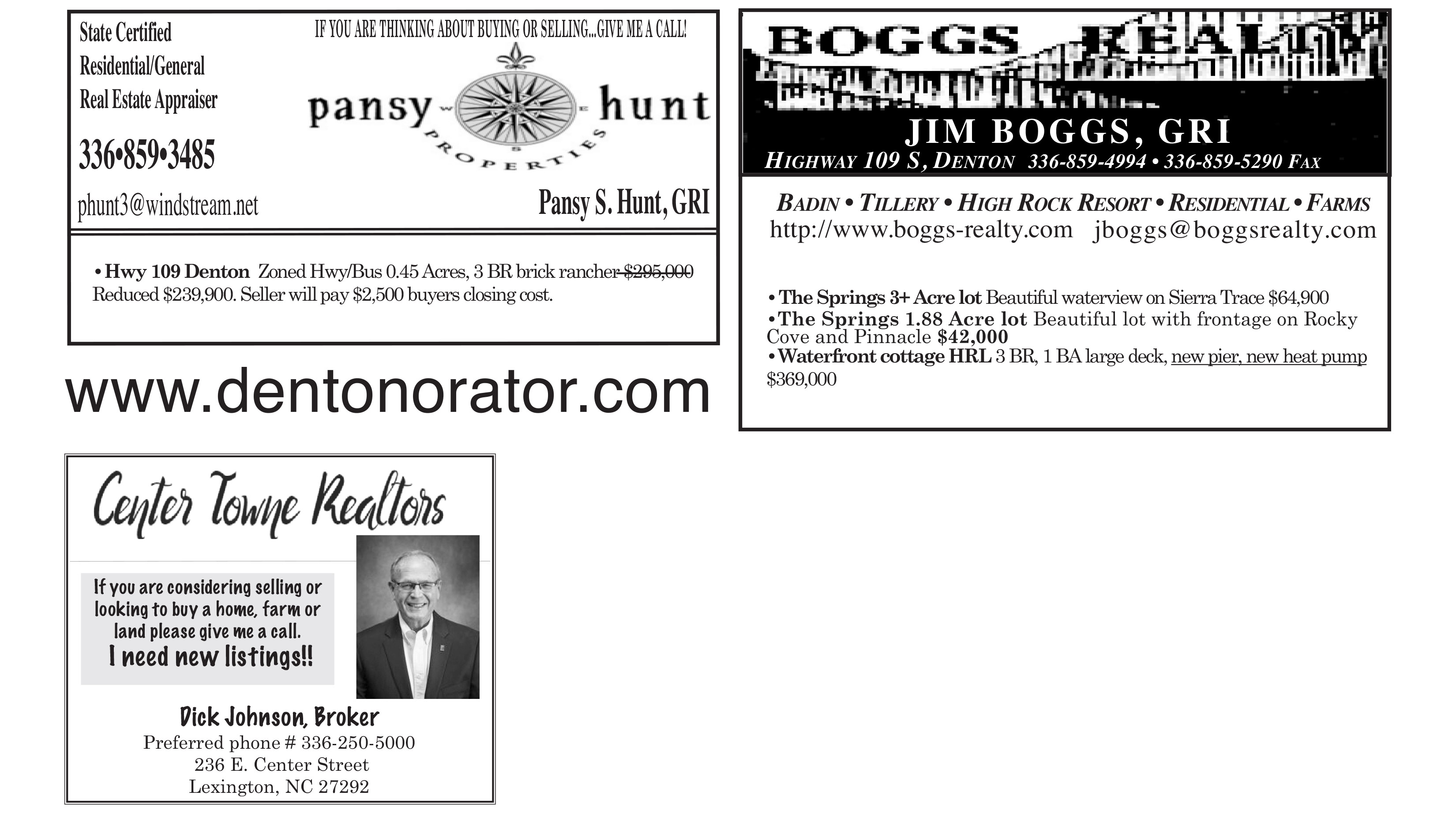 undefined