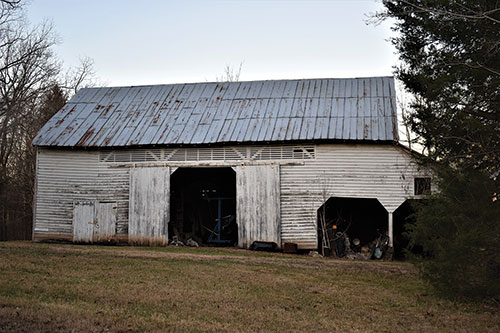 DIG IN!

By Kathy Hogrefe

Big, Bold Boulders!
With fall in full swing, I find myself taking the time to look critically at my gardens and evaluate what worked well and where there is room for improvement. The cooler temperatures of autumn—undeniably, a most welcome break from the hot, humid summer weather of the past few months—make it the ideal season to implement changes to the landscape, particularly big changes.

Speaking of big, have you ever considered how striking the addition of a boulder, or several boulders, would be if you added them to your landscape? By now, you might have guessed that I'm thinking along those lines.

I have always admired those people willing to take chance on something different, drastically out-of the-norm. After seeing this incredible display of huge boulders and plants in this beautiful Chapel Hill landscape, I was even more inspired to make a bold, or should I say, "bould" statement in my landscape.

Many of you in the Denton area have no choice but to garden in and amongst boulders, so you may not find this as appealing and cool as I do. But, being bold doesn't just mean using boulders. Perhaps bold and daring means adding a large, interesting water feature to your landscape, a massive, decorative gate to your driveway entrance… The list goes on and is only limited by your imagination and finances, of course.

Aside from planting the last round of cheery Viola, there are numerous late-fall gardening tasks that must be done in the coming weeks. At the top of the list is continuing to rake or blow fallen leaves, particularly if you recently overseeded your lawn in hopes of creating that lush, healthy lawn come spring.

November is also a great time to enhance your garden soils with organic materials. The leaves you recently raked from the lawn are perfect for this. A layer 2 inches deep is sufficient, with a maximum of 5-6 inches. When you are done working the soil, spread some mulch to provide a nice manicured look for winter. This will also provide valuable protection for your plants in the upcoming chilly months of January and February.

This month is the perfect time to service your lawn maintenance tools. Drain the gas or add a stabilizer to the weed whip and lawnmower so they crank easily when the season kicks off again. This simple step will eliminate considerable frustration come spring (I learned that lesson the hard way one year).

"Frost-proof" ceramic pots have stormed the market in the past couple of years and are ideal for harsh winter conditions—so as pots break, it is wise to replace them with this more durable type. Unfortunately, hard freezes can cause the moisture absorbed by traditional clay pots to expand and ultimately crack. If you can't bring them into your garage, at least empty the pots that are not currently being used and turn them upside down.

Now is the ideal time for cutting back spent perennials. If you do it now,your gardens will look great and those plants designed to create winter interest will be more readily seen. You might make an exception and wait a bit when it comes to cutting back your ornamental grasses. Even at this time of year, they are attractive and provide motion in the garden when the winter winds blow, plus they provide a habitat for birds on cold winter days.

Whether your project in the garden this fall is massive or minuscule, the main objective is the same—determine what needs to be done, implement the plan, and then, take time to enjoy the fruits of your labor. And remember, there's nothing wrong with being a bit daring or bold as long as it's done tastefully!