Back in the Day
Newsome Before it was Flooded

Newsom before it was flooded was a thriving hamlet at one time. There was Badgett and Lowes Mercantile store where one could buy dry goods, hardware, buggies, wagons, and farm machinery. General Store opened by TB Stokes, Stokes and Walker, CW Stokes and Avery Brothers (CW Stokes and JF Stokes had the first lumber plant then sold it to H. Val Badgett who in 1921 sold it to Stoney Lumber, which company made crates and boxes.

Crotts Brothers had a broom factory, JW Newsome Milling Company. Reeves Island Ferry ran on schedule from Newsome across the Yadkin to Rowan County. Saw Mills were operated all around Newsome within hearing distance of each other. Nearby Bald Mountain quarry was opened with Blue Slate and crushed stones as its products and with about 200 employees. The company kept a doctor on the payroll for treatment of its employees. It is said that a large section of Old Hwy 10 and the High Rock damn were constructed of this stone, with a sufficient quantity left for ordinary purposes.

A Methodist church, a quaint little white church, was built on high ground near the AL Newsome residence. Newsome prospered for more than 50 years. Then came the competition of Tuckertown Dam in 1963 and the inundation of 1,000 of acres of land. Bald Mountain was closed. Finally, the exodus was nearly complete with the workmen and most of the younger people leaving.

undefined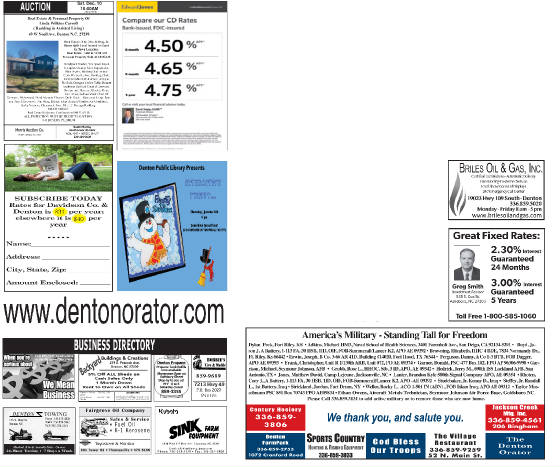 undefined