FROM  THE OFFICE OF  STEVE JARVIS
Dear Friends,

We have had a busy, productive week in the Senate offices in Raleigh! There have been many long sessions and meetings about pending legislation. You may have read the news that a Budget has also been approved by both chambers!

Details about the bill activity are revealed in the On the Senate Floor section below. A broad summary about the Budget bill is also shared with you below. Please remember, there are still a few steps to go before the Budget will become law and one of those involves approval from the Governor's office.

September 23rd is known as National Hunting and Fishing Day. These activities are important to our area. As a member of the NC Sportsmen's Caucus, I wholeheartedly support these hobbies.

Davidson County is proud to announce that they have been named as Finalist of a Digital Technology award recently. The Government Experience award is given by the Center for Digital Government and Davidson County is one of two North Carolina counties to achieve this status.

The NC Wildlife Resources Commission wants you to be aware of a highly invasive insect pest that has been observed close to our area. The Spotted Lanternfly can cause considerable damage to crops and vegetation. It is cute but harmful! If you see one, please dispose of it quickly and notify the NCWRC as soon as possible.

Do you like flying or imagining what it's like to be a pilot? You would likely enjoy a visit to the NC Aviation Museum in neighboring Asheboro. There are two massive hangars filled with aviation history and exhibits worth exploring!

Consider making the trip over soon!

For the weekend, I wanted to point out that there are only two days left to enjoy our Davidson County fair. Come out to ride the rides, eat some fried fair food or just visit with friends under the pretty lights. The town of Denton is offering its annual Bark in the Park event this weekend. Go enjoy other cute dogs or bring your own for socializing—it looks like a fun event at Harrison Park!

If you have concerns, or questions, you can reply to this newsletter, email, or call my office at
(919) 733-5743.
undefined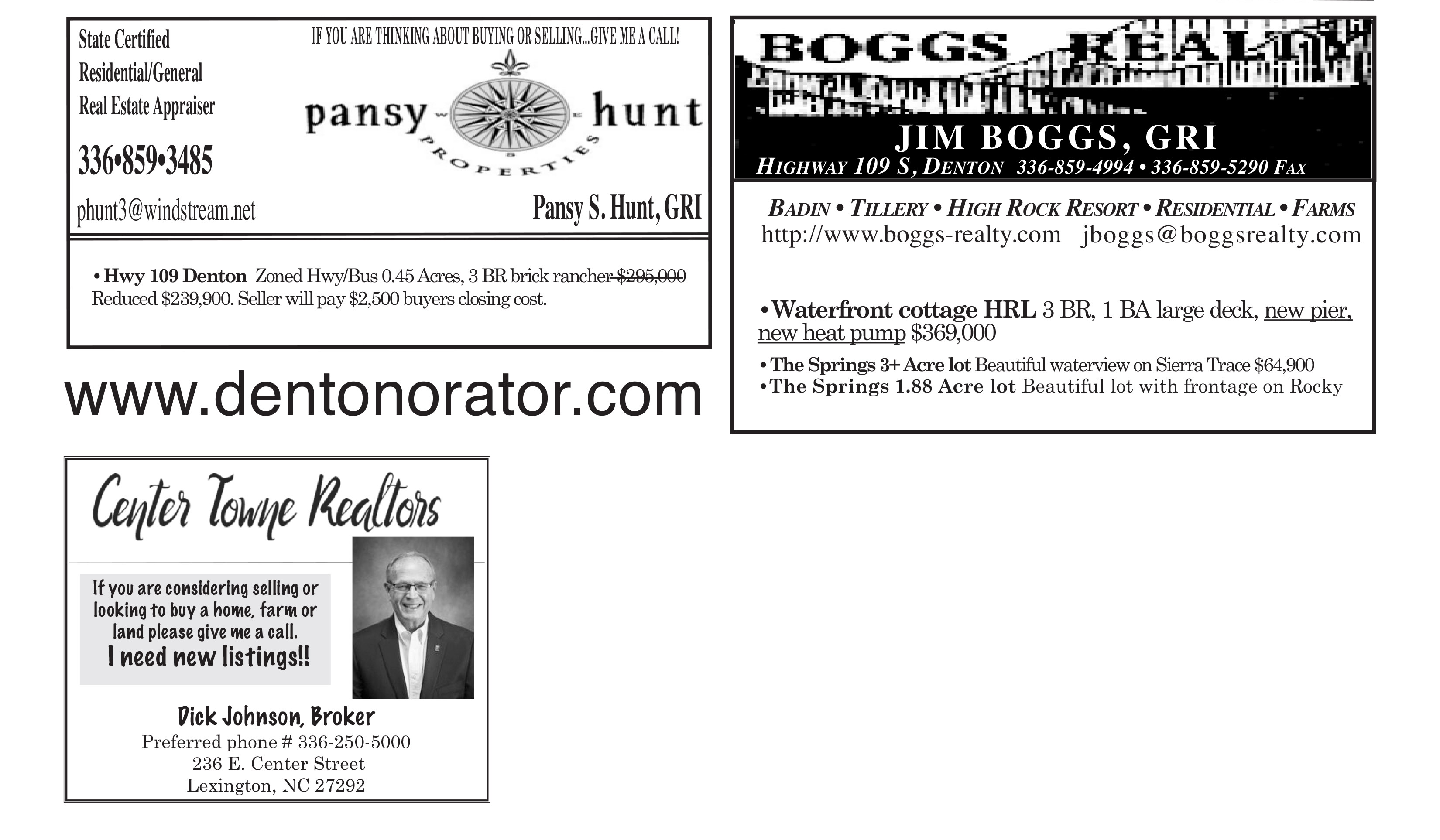 undefined