Obituaries
Thomas Jenkins, Jr.
Mr. Thomas Benard Jenkins, Jr., 82, of Sierra Trace Rd., Denton, NC passed away on Thursday, Sept. 17, 2020 at his residence.
A memorial service will be held at 1:00 PM on Monday, Sept. 28, 2020 at Briggs Funeral Home Memorial Chapel.
Mr. Jenkins was born February 5, 1938 in The Bronx, NY to Thomas Jenkins, Sr. and Helen Reigel Jenkins. Thomas was a Veteran of the United States Air Force. He retired after 23 years of service as a firefighter with Greenville Fire Department in New York. In addition to his parents he was also preceded in death by a son, David Jenkin.
He is survived by his wife, Joan Polholski Jenkins of the home, son, Joe Jenkins of Greensboro; 2 granddaughters.
In lieu of flowers memorials should be made to National Fallen Firefighters Foundation at www.firehero.org.
Online Condolences may be made at www.briggsfuneralhome.com

Troy Pierce
Mr. Troy Lynn Pierce, age 72 of Cid Road, Lexington, NC died Saturday, September 19 at his residence.
Funeral arrangements are incomplete at Briggs Funeral Home in Denton.

undefined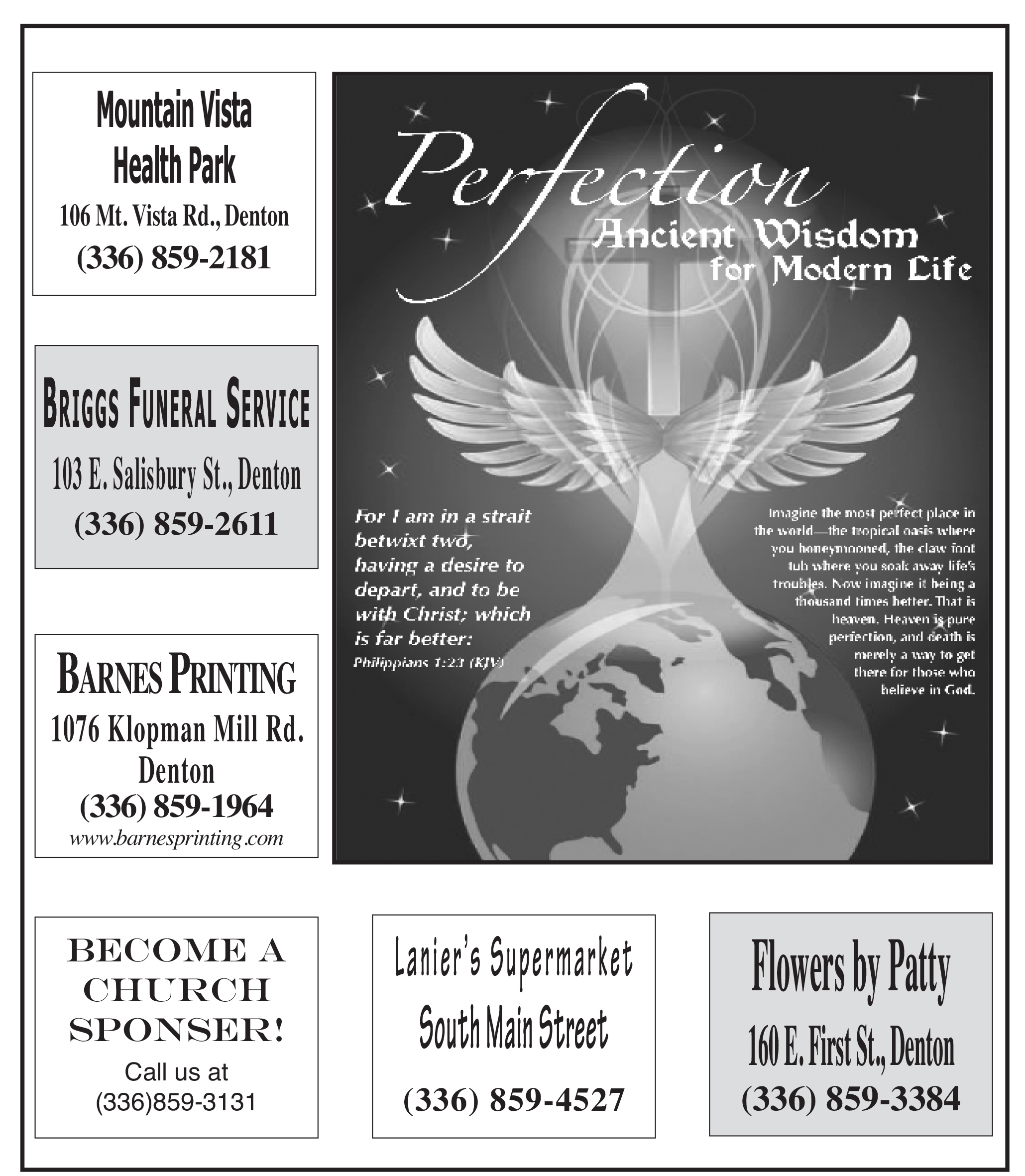 undefined