Hunter Hale
Hunter Lee Hale, 24, of Moses Glover Rd. Denton passed away on Thursday, October 3, 2019 at his residence.

A celebration of life service will be held at 6:30 pm Friday, Oct. 11 at Eleazer Victory Church with Rev. Jimmy Wansley presiding. The family will greet friends following the service.

Hunter was born March 20, 1995 in Michigan to Stephen Eric Hale and Jania Blankenship Hale Deel. He attended South Davidson High School and was of the Baptist Faith. Hunter was self-employed as a handyman. He was preceded in death by his father, Stephen Eric Hale and grandparents, Bobby and Betty Blankenship.

He is survived by his fiancée, Candice Clark of Denton; daughter, Emberlynn Hale of Denton; mother, Jania Blankenship Deel of Denton; brothers, Kaleb Hale and Cameron Hale of Denton; niece, Morgan Hale of Denton.

Briggs Funeral Home in Denton is serving the Hale family.
Online condolences may be made at www.briggsfuneralhome.com
Reverend Linda Mitchem
Rev. Linda Sue Masters Mitchem, 66, of Jordan Valley Road, went home to be with Jesus on Monday, September 30, 2019 at Forsyth Medical Center.

A funeral services was conducted Thursday, October 3, 2019 at 11:00 AM in J. C. Green & Sons Chapel in Thomasville with Rev. Danny Graham officiating.
The family greeted friends at the funeral home for the hour prior to the service.

Memorials may be directed to Smyrna Grove Community Church, P.O. Box 2101, Asheboro, NC 27203. Online condolences may be sent to the Mitchem Family at www.jcgreenandsons.com
Douglas Lanier
Mr. Douglas "Bucky" Robert Lanier, 66, of Scarlet Oak Drive, Denton passed away on Monday, September 30, 2019 at High Point Regional Hospital.

A celebration of life service was held at 11:00 am Saturday, Oct. 5 at Tom's Creek Primitive Baptist Church with Dr. Ron Chaney officiating.

"Bucky" was born July 11, 1953 in Wisconsin to Bill Lanier and Shirley Anderson Lanier. He was employed with Thomas Built Buses. In addition to his parents "Bucky" was preceded in death by brothers, Kevin Ray Lanier and Sonny Dean Lanier.

He is survived by his wife, Gail Moore Lanier of the home; daughters, Kim Lanier Hutchins and husband Ryan and Jenna Lanier all of Denton; brother, Gary Lanier and wife Bonnie of Denton; sister, Teresa Ann Stevenson and husband Rob of Denton; 5 grandchildren.

Briggs Funeral Home in Denton is serving the Lanier family.Online condolences may be made at www.briggsfuneralhome.com
Linda Gay Sholtz
Linda Gay Sholtz, age 64 of Hampton Road, Clemmons, passed away Tuesday October 1, 2019 at Forsyth Medcial Center after a sudden illness.

A memorial service was held at 4:00 PM Sunday, October 6, 2019 in the Davidson Funeral Home, Lexington Chapel officiated by Rev. Eddie Hill. The family received friends at the funeral home prior the service.

Gay was born in Davidson County, February 5, 1955 to Boyd Neal Sholtz and Eva Lee Canter Sholtz.

She was a cook for Carlton's Grocery and worked there for over 30 years. She was well known for her Miss Gay's Chicken Pies.

Surviving are her mother, Eva Lee Sholtz of Lexington; daughter, Angela Carlton of Winston Salem; son, Gary Shaw of Lexington; grandchildren, Joshua Shaw, Haley Carlton and Katelyn Carlton; sisters, Katie Kearns (Marvin, Sr.) of Lexington and Cheryl Cook (Roger) of Denton; a brother, Olen Sholtz (Tammy) of Lexington.

Memorials may be made to Barium Springs Childrens Home, 128 Burwell Loop, Statesville, NC 28677.
Online condolences may be made at www.davidsonfuneralhome.net
Clyde Yates
Mr. Clyde R. Yates, age 78, of Ross Wood Road, Trinity, NC died Thursday, September 26 at High Point Regional Hospital.

A funeral service was held at 2:00 PM Monday, September 30 at Briggs Funeral Home Memorial Chapel. Burial followed at Pierce's Chapel Primitive Baptist Church Cemetery.

Mr. Yates was born November 2, 1940 in Randolph County to Robert Glenn Yates and Ruth Trotter Yates. He was a retired employee of PPG Industries. He was married to Betty Briles Yates who preceded him in death on December 15, 2012. He was also preceded in death by his parents and by a brother Paul Yates.

He is survived by a daughter Debbie Small of Asheboro; 2 grandchildren Dana Varner and Trisha Small; great grandchildren; sister Hazel Staley of Asheboro; brothers Allen Yates of Lexington and Houston Yates of Denton.

Memorials may be made to Pierces Chapel Cemetery Fund, c/o Eddie Surratt,938 Bescher Chapel Road, Trinity, NC 227370
Louise Brown
Louise Glover Brown ,62, of Denton passed away October 3, 2019 at Hinkle Hospice House. She was born in Davidson County, October 14, 1956 to James Elbert Glover and Hannelore Glover.
She was preceded in death by her farther Elbert Glover and mother Hannelor.

She is survived by her son Justin Harold Brown of the home, a bother James Newell Glover and wife Kaye of Denton, a sister Marie Lowery of Oakboro NC, a sister Linda Poole and husband Kenneth of Denton, a nephew Jamie Glover, a niece Tanya Beane and husband Charles, a great niece Spencer Beane, a nephew Nathaniel Lowery.

There will be a celebration of life for Louise at a later date.
Julia O'Leary
Julia Carol O'Leary died at her residence at the Heritage Inn Assisted Living in Charlottesville, Virginia, on October 6, 2019, after a long and courageous battle with Alzheimer's. She was 88 years old.

Julia was born in Lexington, N.C. on April 19, 1931, and soon moved with her family to nearby Thomasville. She was a 1949 graduate of Thomasville High School. Her marriage to classmate George "Buck" Wallace ended in divorce in 1952. In 1957 she met and married John P. O'Leary and the couple resided in the Washington D.C. area for the next 40 years. After a career in banking, Julia and her husband retired to the Charlottesville, VA area, where they built a home at Lake Monticello and she became an active member of Mount Eagle Baptist Church. She has been a resident of the Heritage Inn since 2014.

Julia was preceded in death by her husband, John O'Leary, her father, Herman Grubb, her mother, Alta Lee Grubb (nee Glover), and a brother, Eric Grubb.

She is survived by a brother, Gary Grubb, two sons, Mark Wallace and Jerry O'Leary, a daughter, Renee Neff, two grandchildren, two great grandchildren, and two great-great grandchildren.

There is a visitation scheduled for Wednesday evening from 6:00 PM to 8:00 PM at J.C. Green and Sons Funeral Home, Thomasville, N.C., with interment at Holly Hill Memorial Park on Thursday, October 10, 2019 at 11:00 AM with Rev. Bynum Orr officiating.
Online condolences may be sent to the O'Leary Family at www.jcgreenandsons.com.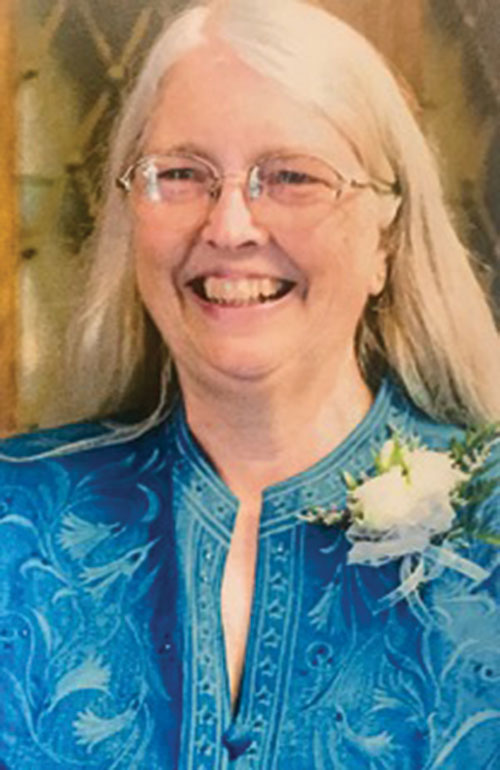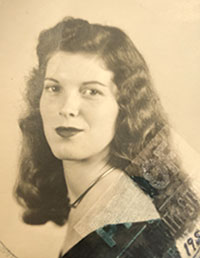 AREA CHURCH NEWS
Alleghany UMC Community Supper
Alleghany UMC will host its Community Supper in the church fellowship hall on Wednesday, October 9, 2019 from 5 to 6:30 pm. Please join us for food and fellowship.

Bethel Baptist Church Fall Revival
Bethel Baptist Church, located at 159 Klopman Mill Rd, Denton NC, will hold a fall revival with Evangelist Brian Beaver on Sunday, October 13 at 6:30 pm and on Monday, October 14 thru Friday, October 18 at 7pm.

FREE Community Meal
Denton Wesleyan Church is hosting a FREE Community Meal on THURSDAY, October 17th from 5:00pm until 7:00pm in the Red Room on the lower level of the church located at 16345 S NC Hwy 109, Denton. On the menu will be: Chicken pie, green beans, rolls & dessert along with canned drinks and water.
Groceries will be available to those who need them while supplies last. We invite everyone to join us for some great food and fellowship.
Deliveries are available for those who are not able to attend. Please call the church at 336-859-4565 by 12pm on THURSDAY, October 17th. Please leave your NAME, ADDRESS and PHONE NUMBER. Deliveries usually start around 5:30pm.

Chandlers Grove UMC
Chandlers Grove UMC will be having a huge yard sale Friday and Saturday, October 18-19. Sale will open each day at 8AM. There will be a large selection of furniture and household items. There will also be clothes and much more for you to browse through and find the right treasure to take home. Don't miss it! Chandlers Grove is located 618 Badin Lake Road (off Hwy 49).

Clear Springs UMC Community Breakfast
Clear Spring's ALL-YOU-CAN-EAT BUFFET BREAKFAST is set for Saturday, October 19 from 7am to 10am at Clear Springs UMC. The proceeds from the October community breakfast will go to help repay the school lunch debt at Denton Elementary School. The menu includes ham, tenderloin, sausage, bacon, eggs, grits, sausage gravy, redeye gravy, apples, biscuits, muffins, coffee, milk and juice.
Breakfast is by donation. You may purchase a carryout plate if you wish. Clear Springs UMC is located at 4321 S. Main St. Extension. Bring a friend to breakfast!

FREE Lunch and learn
Hazardous Holidays Bring Happiness
Free Lunch and Lear is set for Wednesday, October 23, 2019 from 12:00-1:00pm at Central United Methodist Church Hut located at 276 W. 1st Street Denton, NC 27239. Guest speaker will be Denton Police Chief Mark Hicks. The topic is "Staying Safe in Today's World (Part 2) & Hazardless Holiday." For questions please contact the church office at 336-859-3502. Please bring a friend!

Central UMC BBQ Fundraiser
Join Central UMC on Saturday, November 2 from 4:00 pm -7:00 pm for BBQ Pork served with baked beans, steamed potatoes, BBQ slaw, rolls, drink and dessert. The cost is $10. Dine in or Take Out!
Central UMC Hut is located at 276 W. First St., Denton, NC.

First Baptist Church
First Baptist Church, Denton NC, is having a fun filled day on Saturday, November 2nd from 11:00 am- 7:00 pm. Activities will include a raffle for a weed eater and leaf blower combo, in which tickets will be $5.00 each or five for $20.00, a silent auction, and a classic and racecar show. A meal (by donation) of BBQ chicken with trimmings will be available, as well as hot dogs for the kids for $1.00. For questions contact First Baptist Church at 336-859-3531.