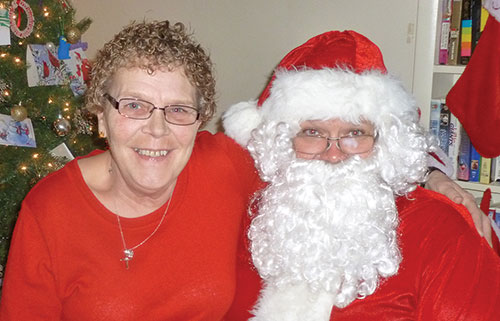 Silver Valley Civitan Project Santa update

The 53rd edition of Silver Valley Civitan Project Santa is proceeding with an anticipated long list of community families. The List Team will meet November 18. Last year 96 children from 40 families in need received gifts on Christmas Eve.
The visitation team will begin work this Sunday, November 24 at 2 p.m. Volunteers will begin wrapping large gift boxes at Project Santa Headquarters soon.
People may add to their Christmas spirit by donating new unwrapped toys to Project Santa at the home of Harold & Joyce Parrish, 12986 East Old Highway 64. Previously owned clothing and toys donated should be clean, in good repair and only lightly used.
Monetary contributions may be sent to the Silver Valley Civitan Club, Inc., c/o Gary Arnold, Treasurer, 7213 Old Hwy 64, Trinity NC 27370. Churches tend to be the main supporters of PSC along with a few individuals and businesses. No donation is too large nor to small. All donations should be made by December 12 as the annual shopping trip will be the next day.
Donna King meets Santa at Kateland Family Care in Silver Valley last year